Are you ready to go from good to great—to AWESOME?


Good to Great to Awesome is for you if you are a Pilates teacher looking to elevate your craft. 
Learn how to attract and keep clients, improve your teaching skills, and take your professional development to the next level.
This workshop covers everything from dealing with competition to having the "it" factor.
This isn't about following a cookie-cutter approach, this is about bringing out the best in you.
To receive your certificate of completion you will be asked to fill out a quiz at the end of the workshop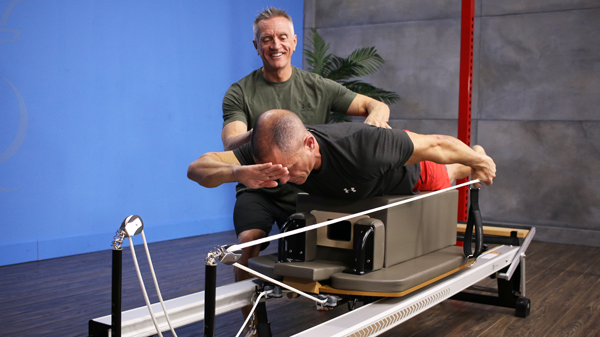 1. To provide my insights about what makes a great instructor, based on 30 years of teaching clients, training instructors, and watching the best of the best teach Pilates and fitness.
2. To present tips and strategies on how to master your craft and the tools to take action. 
3. Participants will take action steps immediately and learn to become masters of Pilates.
Our Students Love This Course!

John Garey GtGtA was a wonderful layout of helpful ways to build a successful business in the saturated pilates industry. He is energetic & light hearted in his delivery, so each chapter is interesting & the topics are timely & so useful! I highly recommend it! - Allison Zunino
Love learning from John...creative & safe variations that stay true to Pilates. My clients love the challenges too! Helps me keep my sessions fresh. Thank you thank you - so grateful. - Jennifer Schultz
As a relatively new instructor, it was a great to have an opportunity to learn from someone who's "been there, done that." I found the material well organized and thoughtful - some things reenforced what I'm already doing (which was great to hear!) but he also offered lots of good suggestions that I hadn't considered. Overall the workshop was well worth the time and investment! 
An amazing course, instructed by an outstanding master trainer. John is forever honest in his teaching and gets every point across with simplicity. His passion is contagious ... a role model for ALL!